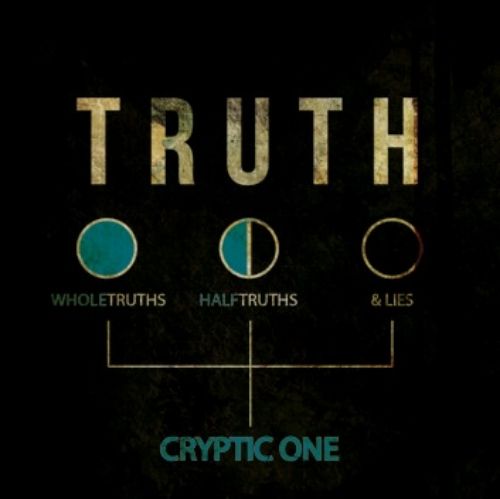 Well look at this surprise. Back in 2003 the Atoms Fam's Cryptic One started working on this album that for various reasons never saw the light of day. Fast forward to the present day and this is some much needed time capsule hip hop.
Here is the never released sophmore solo LP from Atoms Fam frontman Cryptic One "Truth: Whole Truths, Half Truths, & Lies". This album was recorded 2003-2004 and now finally nearly a decade later is released FOR FREE.

This LP was originally supposed to be released in 2005 but due to a million and one circumstances was never released.... until now.