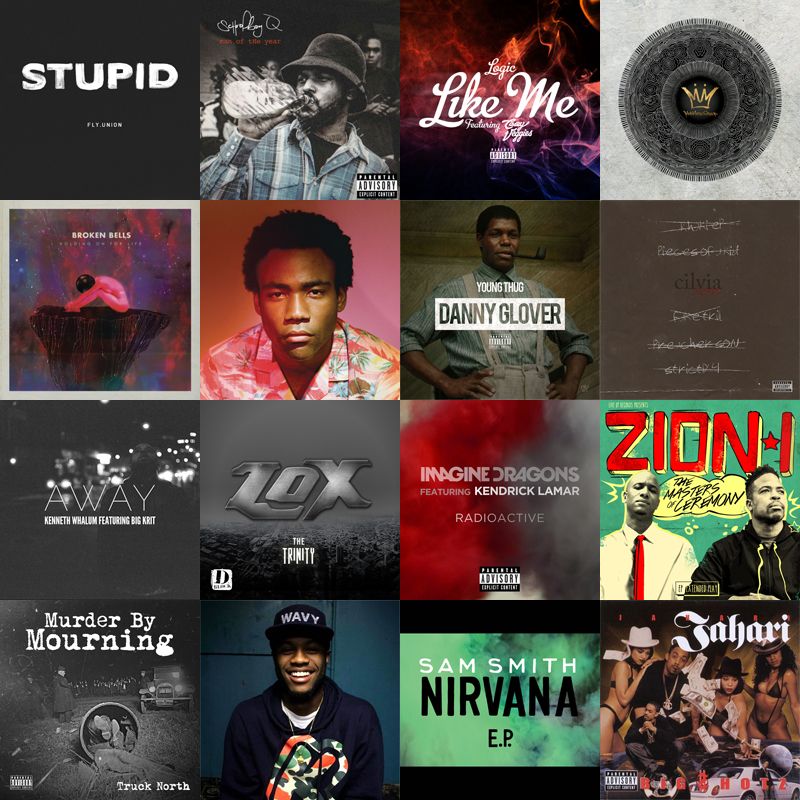 DOWNLOAD:
Kannon Presents Best of January 2014
01. Fly.Union - Stupid
02. Schoolboy Q - Man Of The Year
03. Logic ft. Casey Veggies - Like Me
04. Oddisee - Invisible Walls
05. Broken Bells - Holding On For Life
06. Childish Gambino - Telegraph Ave.
07. Young Thug - Donald Glover
08. Isaiah Rashad ft. Jay Rock & Schoolboy Q - Shot You Down Remix
09. Kenneth Whalum III ft. Big K.R.I.T. - Away
10. The LOX ft. Tyler Woods - Faded
11. Imagine Dragons ft. Kendrick Lamar - Radioactive Remix
12. Zion I - Supreme
13. Truck North - Bitches Brew
14. Casey Veggies - Swag Worth A Mill Part 2
15. Sam Smith - Nirvana
16. Jahari - Bullet Proof (Throwback)
Fly.Union's album "Small Victories" coming soon
Schoolboy Q's album "Oxymoron" Feb. 25th
Logic's Def Jam debut album coming 2014
Oddisee & Mello Music Group present "Mandala Vol. 1 & Vol. 2" out now
Broken Bells "After The Disco" Feb. 4th
Childish Gambino's "Because The Internet" out now
Young Thug's "Black Portland" mixtape available now for free
Isaiah Rashad's "Cilvia (Demo)" out now
Kenneth Whalum's "Through Hell And High Water" coming soon
The LOX's "Victory" EP out now
Imagine Dragons "Night Visions" out now
Zion I's "The Masters Of Ceremony" EP out now
Truck North's "Murder By Mourning" EP available now for free
Sam Smith's "Nirvana" EP out now
Jahari's old as shit album, "Big Shotz" from 2000, is probably available if you look hard enough. It's not on iTunes though.