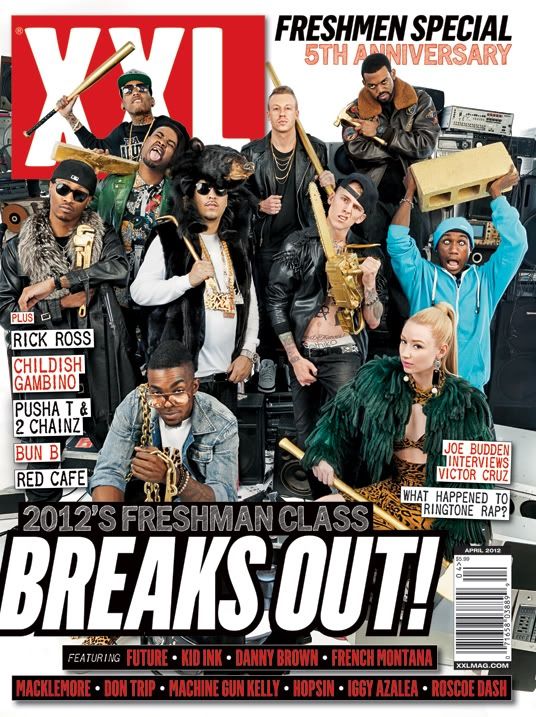 Future, Kid Ink, Danny Brown, French Montana, Macklemore,
Don Trip, Machine Gun Kelly, Hopsin, Iggy Azalea and Rascoe Dash
And they manage to disappoint all over again. Just keep in mind that while they were putting Iggy Azalea on the cover, they left off Action Bronson, ASAP Rocky, Casey Veggies, Dom Kennedy, Emilio Rojas, Laws, Schoolboy Q, Stalley, STS and many more. Im happy for Danny Brown and Macklemore. And this years "Who is Fred The Godson?" Award goes to Don Trip.