Rhymesayers Entertainment is proud to announce the release of I Self Devine's second official studio album The Sounds Of Low Class America due May 8th, 2012. The album paints a narrative of those who carry the nation on their shoulders every day and the struggles they endure.

The release will be prefaced by I Self's Culture Series, four free digital mixtapes, that drop each month from January through April. To celebrate each release, I Self Devine will perform each mixtape live, front to back at First Avenue's 7th Street Entry with a collection of special guests from around the Twin Cities.

The first mix in the series, LA State Of Mind drops this Thursday and each subsequent mix will be available on the first Thursday of each month. The fourth and final mix will be available for free download exclusively from Fifth Element with the pre-order of The Sounds Of Low Class America.
Well over six years ago, Minnesota's (a Left Coast Transplant)
I Self Devine
released his debut solo album,
Self Destruction
. The album was heavily underrated and under appreciated. The
Micranauts
emcee had delivered an album that was outstanding and somehow it had went under the radar. Since then he's divided his time between activism, community empowerment, & popping up on guest spots sporadically. When the news reached me that, not only would he be releasing another solo album, but he'd be promoting it by releasing FOUR mixtapes leading up to its release, I was ecstatic. The first mixtape is titled
LA State of Mind
, a nod to the fact that ISD was born and raised here in So Cal. Now having had the time to spin the record front to back a few times, I'm blown away by it. For one, the "mixtape" is absolutely amazing from the outset. Then there's the fact that this is only the beginning. This is barely scratching the surface of what RSE and ISD have in store. This is tape one of FOUR. And all of those are comprised of songs that
DIDN'T
make the cut for the album. Yes folk, 2012 has started off RIGHT.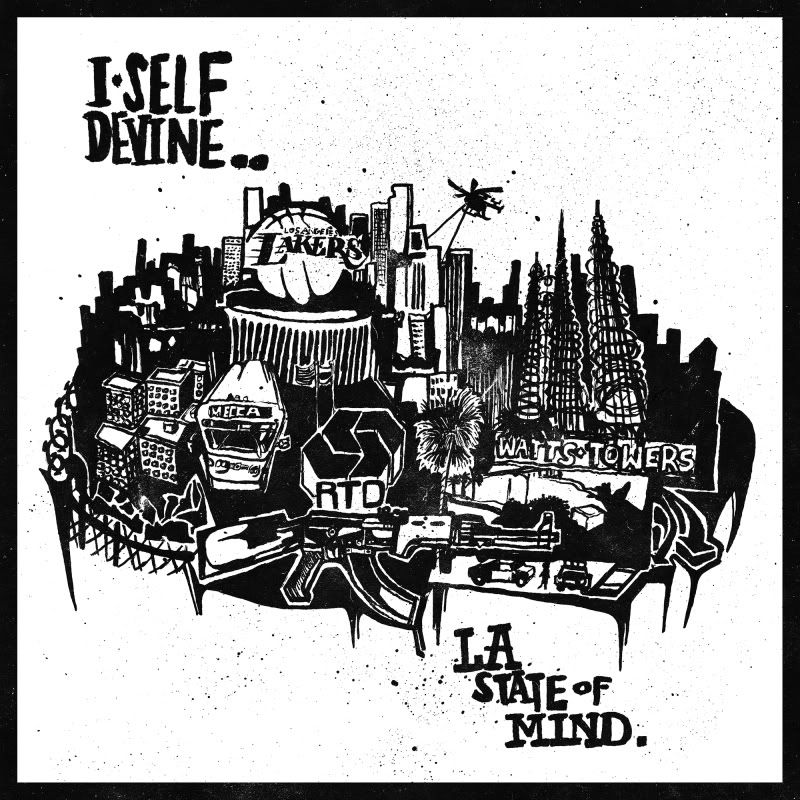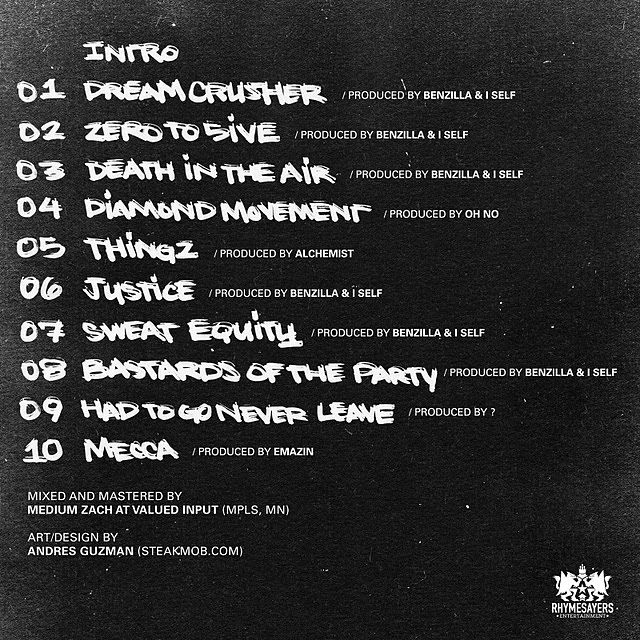 Download:
LA State of Mind