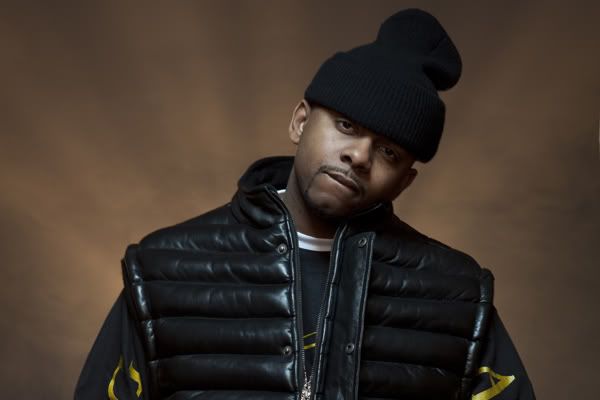 Like most, my first introduction to Hell Razah came in the form of Sonz of Man's
The Last Shall Be First
. Those that have known me over the years, would tell you, that there has probably been no artist in that time frame that I've followed more closely. In 2010, Razah, fell into a coma due to a brain aneurysm. Shortly after, his transformation into
Heaven Razah
was released in the form of a
Self Titled
album. The name change and overall feel of the album was a huge shock in that it was finished pre coma. Some of the
songs
seemed like Razah was almost aware that his life could be tested soon. Now nearing the end of 2011, Razah has since began his journey into recovery. He had to relearn how to walk & talk all over again. Last month he and
RA the Rugged Man
put out visuals to
Return Of The Renaissance
. A task proven
difficult
with Razah still in the middle of his recovery at home. I'm happy to see that he's doing a lot better and shockingly after less than a year of recovery is already working on the follow up to
Heaven Razah
. Also, he's just put out a new mixtape that is comprised of some leftovers from Heaven Razah 1 sessions and a few other gems featuring the likes of;
Killah Priest, Grand Puba,
his new group
Black W.A.S.P.
and even his son
Kappo
. All Proceeds will be going to his family in the much needed aid to help lessen the financial blow that his medical treatments have incurred. Purchase
Razah Reborn
Here
.
Also, Not on the tape, is the new track
Back Again
. Incredible the journey this man has been able to persevere through.